Pre-register for the Toronto Go Global Expo, and be entered to win the great prizes below. Every draw entrant will also receive a FREE one-year subscription to Verge Magazine (digital edition).
[readon2 url="http://www.letsgoglobal.ca/visitor-prize-draw"]Pre-register now![/readon2]
GRAND PRIZE
Contiki Holidays

trip for two to Europe.
An 11-day tour to England, Belgium, Netherlands, Germany, Austria, Italy, Switzerland and France!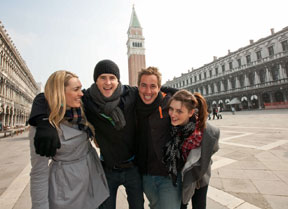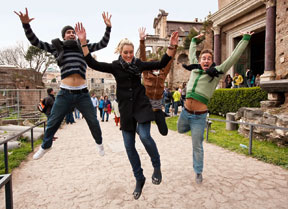 11 Day European Magic Tour. This trip includes:
9 nights twin share accommodations
8 breakfast & 5 dinners
A dedicated Contiki crew
Transportation on a modern coach
Ferry crossings
Sightseeing tours in all major Cities
Visits to 3 World Heritage Sites
& much more!
Winners must be between the ages of 18-35 at the time of travel, and travel must be completed before March 30, 2011.

RUNNER UP
Two weeks in the Galapagos, courtesy of Lead Adventures.
Experience the Galapagos as more than just a tourist! Participate in a Lead Adventures conservation program, combined with travel time to visit the Enchanted Islands.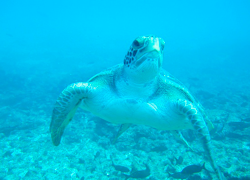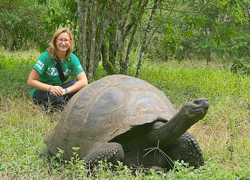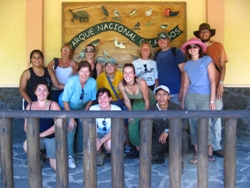 The trip includes:
Reception at arrival in Quito plus 1 night accommodation
One week in San Cristobal, including:
4 days of volunteer work in a conservation Station including meals
3 days of accommodation in the town of Cristobal
Boat transportation from Cristobal to Isabella
One week in Isabella, including 5 days of accommodation
This prize is valid for travel anytime between the fair and the end of 2011; the itinerary may be adapted according to the winner's needs. Please note that flights and park entrance fees are not included.
THIRD PRIZE
The ultimate Ingle travel kit, courtesy of Ingle International, Value: $350.
The ultimate Ingle travel kit includes a high volume adventure backpack with a detachable shoulder bag you can use on any trip and on your day to day adventures. Inside the backpack you will find Ingle's medical travel kit you can use in case of minor scrapes and bruises or any more serious medical issues; an Ingle International t-shirt to remind you that you are travelling secured; an undercover money belt to keep your valuables always close to you; an alarm clock so you will never miss your train or flight; a cell phone case you can carry on your belt that will help you keep your phone at sight and safe from unfriendly hands; and a travel coffee thermos for those cold days when you're feeing homesick.
OTHER FANTASTIC GOODIES
• A $500 bursary for any TESL Canada recognized program at International House.
• A 'Beer Makes History Better' walking tour of the Toronto distillery district, courtesy of Travel CUTS.
• The ultimate Ingle shoulder bag,including an alarm clock, a money belt, a t-shirt, a cell phone case - value $100, courtesy of Ingle International.
• A gift bag containing German chocolate and other goodies, courtesy of Study in Baden-Württemberg, Germany
• All Access Volunteer T-shirt & voucher for a FREE adventure tour on your next package booking, courtesy of All Access Volunteers
• An "Aussie Pack" containing a range of Aussie goodies—a cook book, olive oil, hair care products and more, courtesy of the Australian Trade Commission
• One copy of each of the books Free the Children, Me to We, My Maasai Life and The World Needs Your Kid, courtesy of Me to We
• Three t-shirts courtesy of Youth Challenge International
• An Ingle coffee thermos, t-shirt and undercover money belt, courtesy of Ingle International.
[readon2 url="http://www.letsgoglobal.ca/visitor-prize-draw"]Pre-register now![/readon2]