Careers for Globetrotters Panel Discussion - Toronto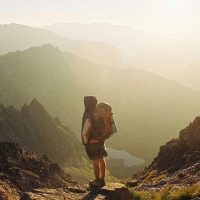 If you dream of having a career that enables you to travel, this info-packed session is not to be missed.

Come meet people who have been there and done it. Learn first-hand what kind of jobs are out there and how to get them. Whether you're still in school, recently graduated or out in the workforce, our panel of professionals who have worked internationally in a range of fields—from humanitarian work to government, business and international development—will share their insights on how to set yourself up for an international career.
This session is brought to you by Verge Magazine in conjunction with their newest project Careers for Globetrotters, featuring interviews and insights from more than 100 people who have international careers.
Space is limited. Please arrive early.
Date:

Sunday, Feb 9

Time:

11am - 12:15pm